Keystone Healthcare Advisors
Payer Contracting Services for Specialty Pharmacies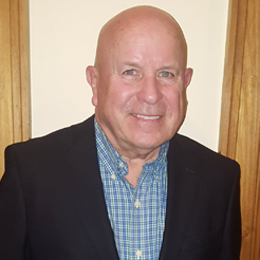 Contact Gerry:
email: gwybranski@khafirm.com
AREAS OF EXPERTISE
Corporate Management
Market Research
Sales Management
Operations Management
Strategic Planning
Business Planning
Quality Systems Development
Contract Negotiations
Gerry Wybranski
Consultant
Upon graduating from Drexel University Gerry went to work in a sales capacity with Ingersoll Rand Corporation and within a few short years was appointed to a Regional Sales Manager position for the Mid-Atlantic region.  Having always had a strong desire to own his own business he purchased a small business, Fiduk's Industrial Services, Inc. (FIS) when he was 29 years old.  FIS annual revenues at the time were $500,000 and they had 4 employees, primarily engaged in the repair of pneumatic equipment.
Realizing that the future success of FIS was dependent on increasing sales and rentals of new equipment, he secured distribution rights for several quality product lines.  If successful he realized that the increase in service business would follow suit.  Concentrating his efforts primarily on sales, within 3 years revenues of FIS quadrupled and the work force doubled.
During the next several years FIS opened 2 additional offices/service centers in Harrisburg, PA and Baltimore, MD.  The employee count eventually grew to 34 and revenues approached $10M. It was during this growth period that Gerry spent much of his time negotiating contracts with major corporations like General Motors, Boeing, Pratt & Whitney, Chrysler and others.
While this growth was challenging, it shed new light on the company's future.  FIS was going to need a 1st class quality program.  After 2 years of work this was accomplished and led to FIS achieving ISO 9001-2008 Certification. FIS became a well-known entity in the Northeast U.S. in their field, so much so, that Gerry was invited to sit on distributor advisory councils for both Ingersoll-Rand and Atlas Copco Corporation, FIS' 2 largest suppliers.
Business progressed very well until the recession of 2007 and 2008 resulted in the closure of several of FIS' largest customers, GM and Chrysler being the two largest.  At this point it was necessary to redirect the focus of the company by concentrating effort in securing customers in the biotech and pharma industries.  While total revenues decreased during the next several years, the profit margins increased dramatically.
In August of 2016 Gerry sold FIS and is looking forward to a new career with Keystone Healthcare Advisors where he can utilize his successful business background.