Keystone Healthcare Advisors
Payer Contracting Services for Specialty Pharmacies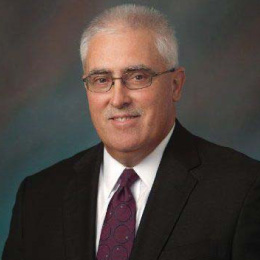 Contact Mike:
email: mgowen@khafirm.com

AREAS OF EXPERTISE
Division Management
Executive Management
Operations Management
Turnaround Management
Program Management
P&L Oversight
Strategic Planning
Client Relations
Business Development
Benefit Plan Assessments
Analytical Analysis
Market Analysis
Program Redesigns
Quality Control
Personnel Supervision
Mike Gowen
Consultant
With over 30 years of experience in the employee benefits arena, Mike has proven ability to manage complex business units and program management operations.
As Vice President working with Mid America Group, Inc. and Arthur J. Gallagher, Mike's experience includes conceiving and executing start-up business programs, resulting in the expansion of program management values from $300,000 to $3.2 million.
With extensive divisional P&L experience, he has managed divisional turnaround activities at three separate operating locations.
His client insurance conversion program management expertise recently realized an annual cost savings in excess of $2 million.
He is adept at identifying, developing and securing key account relationships with clients including Bear Stearns, ADM Worldwide, Pepper Hamilton, Sullivan and Cromwell, Rosenbluth International, Take Care Health and Arnold & Porter.
Additional accomplishments include transitioning acquired entities to American Express and J.P. Morgan and establishing an initial benefits program for Take Care Health which, later became Walgreen's Health.
Mike currently serves as a benefits consultant with Insurance Solutions, a  company based in Annapolis, Maryland. He plays a key role in developing and expanding their national division.
Presently, he is a Board Member of the Brandywine Valley Hemophilia Foundation and previously served as President of the Killinger Foundation at West Chester University.